About Us
The Fliegerwerkstatt offers experience space with a focus on craftsmanship on 1400 square meters. In the last school year, 400 young people from over 16 nations implemented their project ideas - without any time or performance pressure. Through their own experience and full of enthusiasm!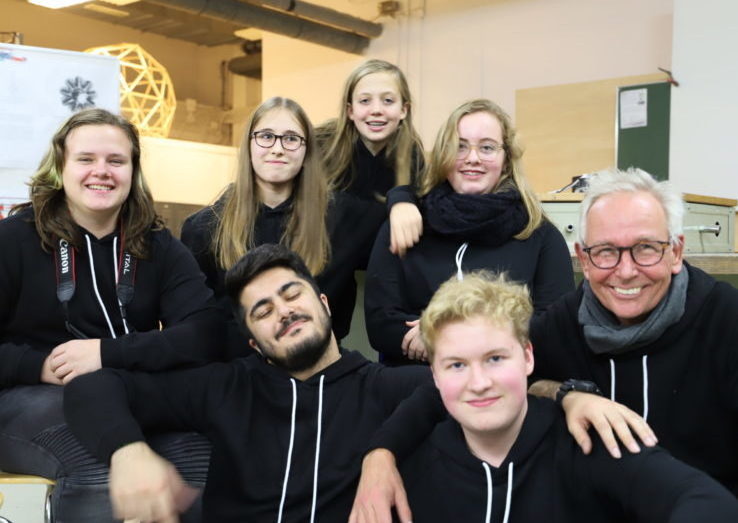 'Our aim is to develop one's own strengths without any time or performance pressure. The common togetherness succeeds here as if by itself, no matter what nation or environment the young people come from.'
Dirk Dreissen, Social Pedagogue of the Fliegerwerkstatt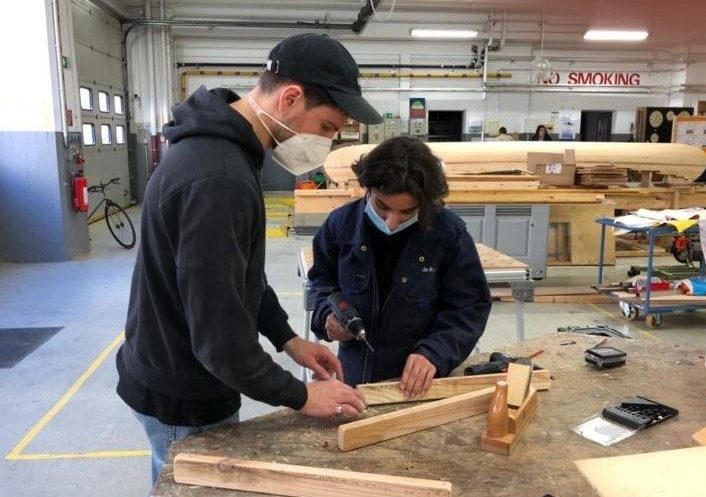 'Craft work is perfect for discovering and developing individual skills. While working creatively together, the young people inspire each other as well as being prepared for the professional world ahead'.
Patrick Peinhopf, crafts teacher at the Fliegerwerkstatt
Our offer is aimed at young people between the ages of 12 and 25. They come either as part of a school cooperation or after school in their free time.
school cooperations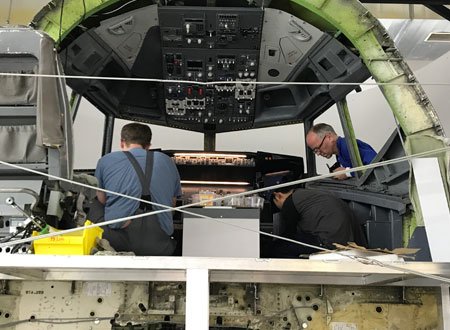 Projects in collaboration with aviation engineers, such as the construction of our flight simulator, in which young people now learn to fly.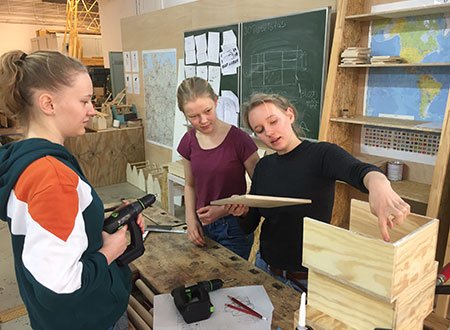 Implementing own product ideas.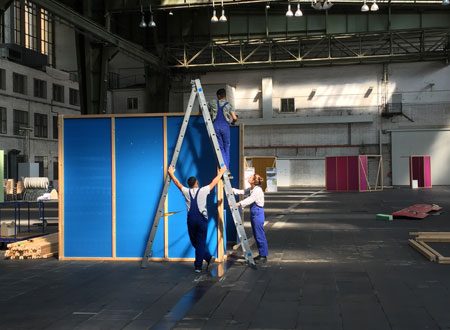 Cooperation projects with other organizations, companies or Tempelhof Airport.
Donate
Help us!  Support us and our projects in the Fliegerwerkstatt!
Click here for the ONLINE-SPENDENSEITE.
Contact
open
mon - fri 10 a.m. - 6 p.m.
sat 10 a.m. - 2 p.m.
and after arrangement