Two projects came to a close at our spectacle in December: 'Instruments of the Continents' and 'Mask Play' – instruments met masks and the piece FRIENDS was created.
Since last spring, our young people set powerful activities in motion to build their 'Instruments of the Continents'. They sawed, milled, glued, sanded and painted their sounding bodies to finally string them and hear how it sounds.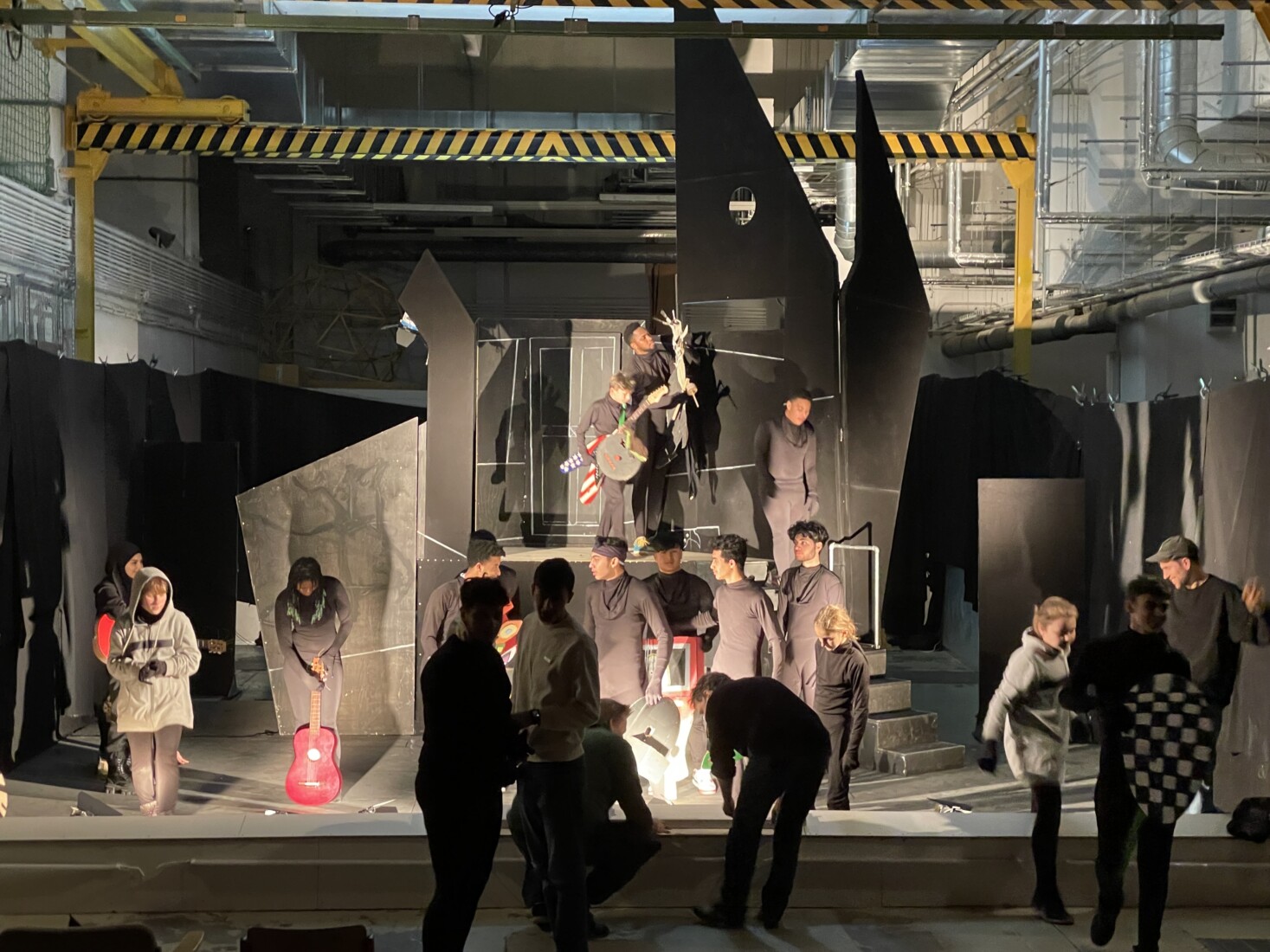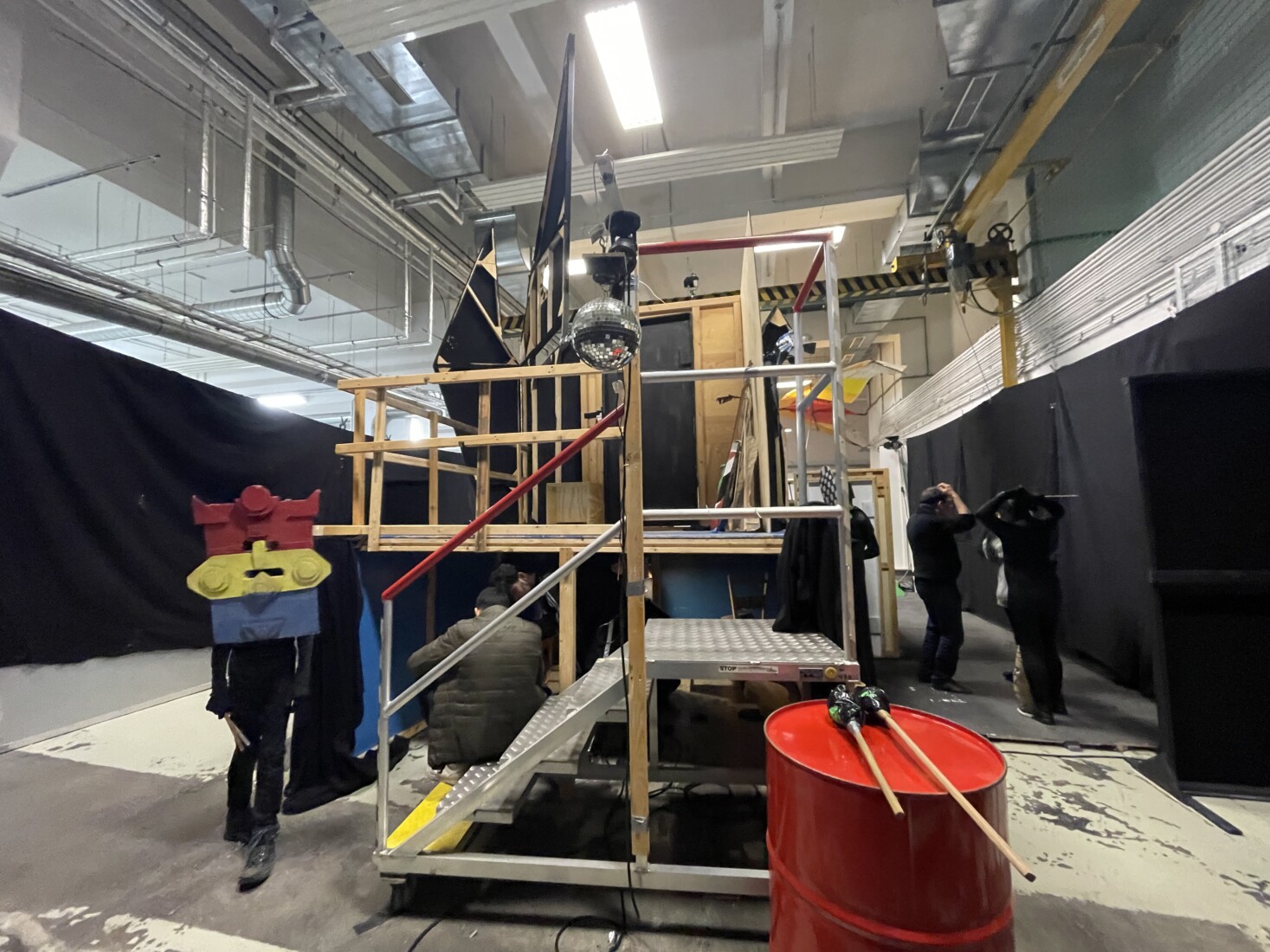 Dress rehearsal and a look behind the scenes.
(Photos: Fliegerwerkstatt)
Then it finally started. 80 spectators could experience a unique performance and the great effort of our young people.
Almost all the instruments could be found in our play FRIENDS. Some instruments, e.g. the first tin can violins, were on display as exhibits on the event evening.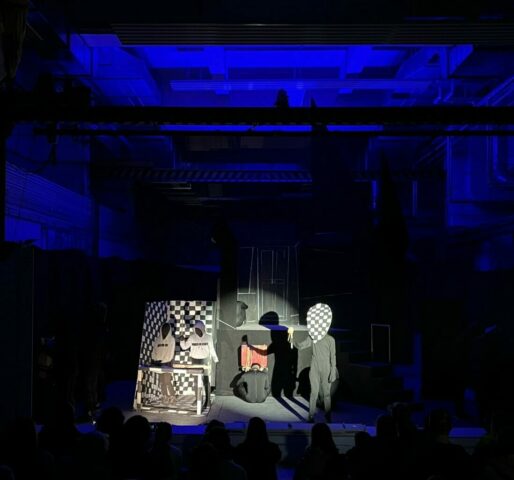 They played on exclusively self-made instruments, with specially designed masks and stories written for them: The pupils of the Hans-Böckler-Schule, the Friedenauer Gemeinschaftsschule, the Albert-Schweitzer-Gymnasium, the OSZ Lotis, the OSZ Kim, the OSZ Büro1 and OSZ Körperpflege as well as other young people from the Fliegerwerkstatt Berlin.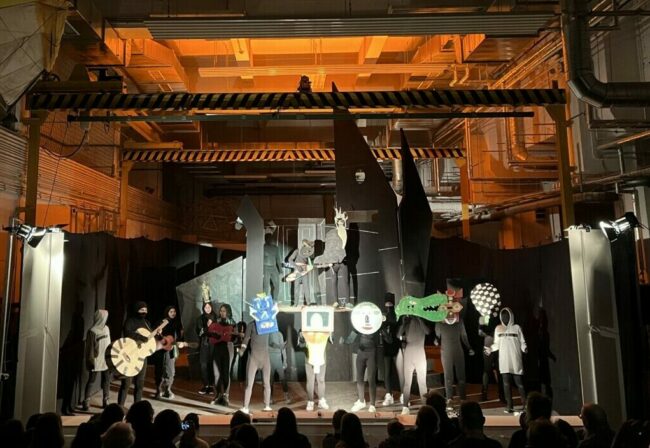 The music for the instruments was written by the composer and musician Hansjörn Brandenburg and rehearsed with the young people. The instruments and masks were brought together by the staging of Donald Becker and Renata Messing.
Event professionals Gregor Beling and André Wlodarski provided the right lighting and perfect sound during rehearsals and the performance.
We would like to express our sincere thanks to the Stiftung Berliner Sparkasse for sponsoring the project 'Instruments of the Continents' and to the Jugendamt Tempelhof-Schöneberg for sponsoring the project 'Maskenspiel' within the framework of the Experimentation Fund.