For the play 'Das Wirtshaus im Spessart' we built the stage design! At Whitsun, the play can be seen at the Brandenburg Theater Festival in the St. Paulikloster.
According to Donald's designs, a model of the stage set was built on a scale of 1:10, from which the young people could take all the measurements and easily translate them into the real sizes.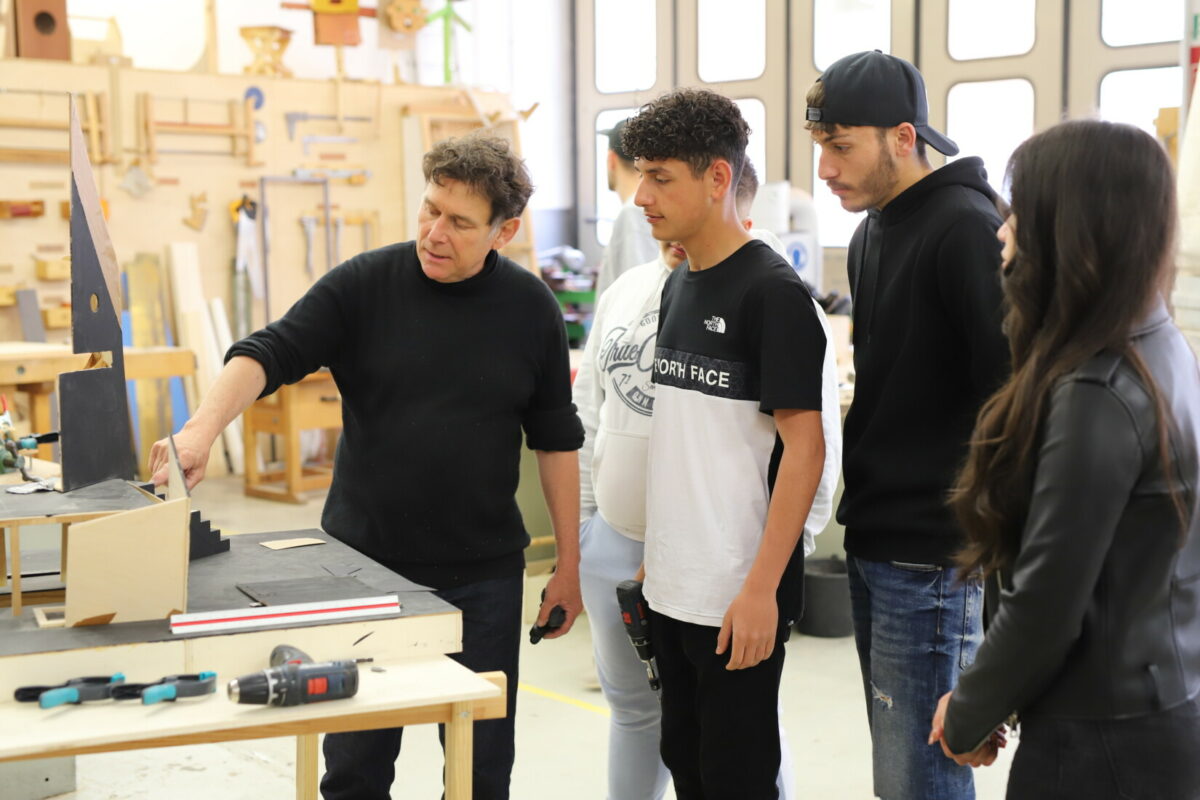 The eight-meter-high stage parts are sawn, screwed, covered with molton fabric and coated with fire-safe glaze.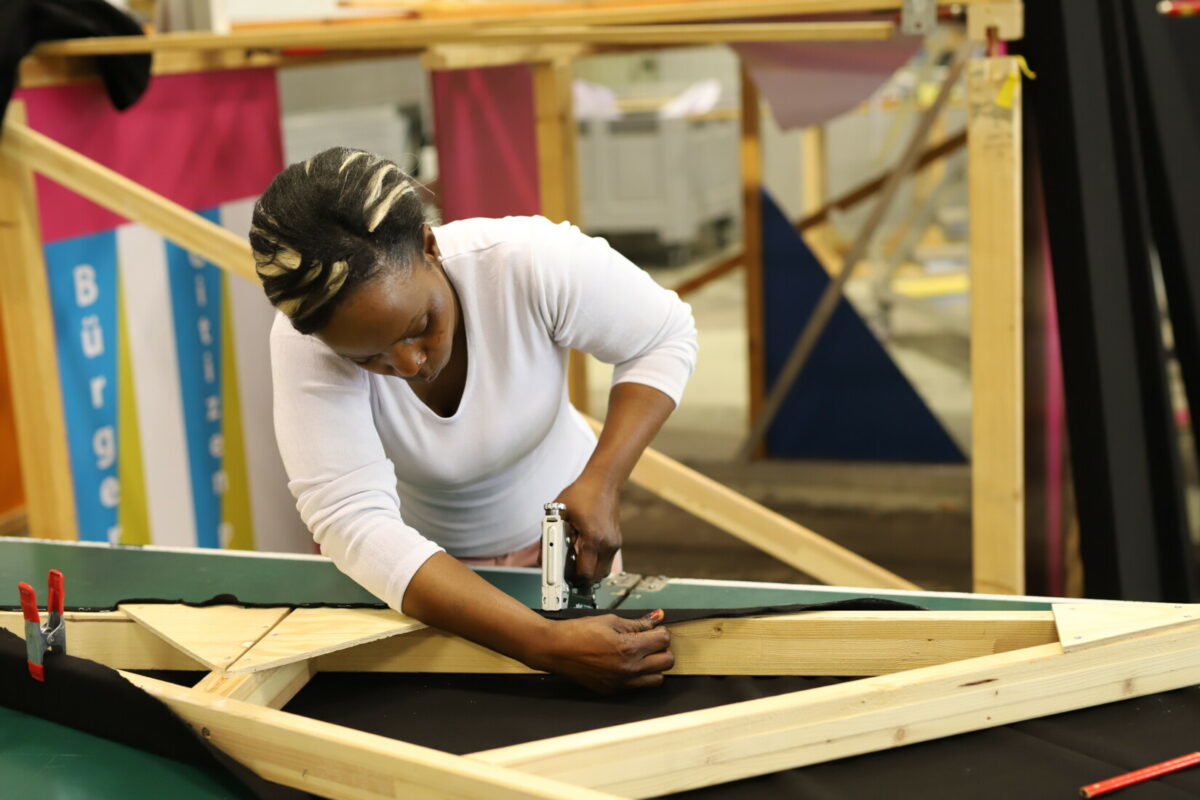 The stage parts were finally assembled directly on site.
The stage set was designed by:
(top from left) Patrick with Kawa, Mohammad and Naooar;
(bottom from left) Rosa with Marwa, Binta, Fernando and Donald with Omar, Amer, Mehmet and Yaya (in front).