A long time of waiting for the wood delivery and a necessary TÜV certification delayed the completion: but now the first four benches could be put up.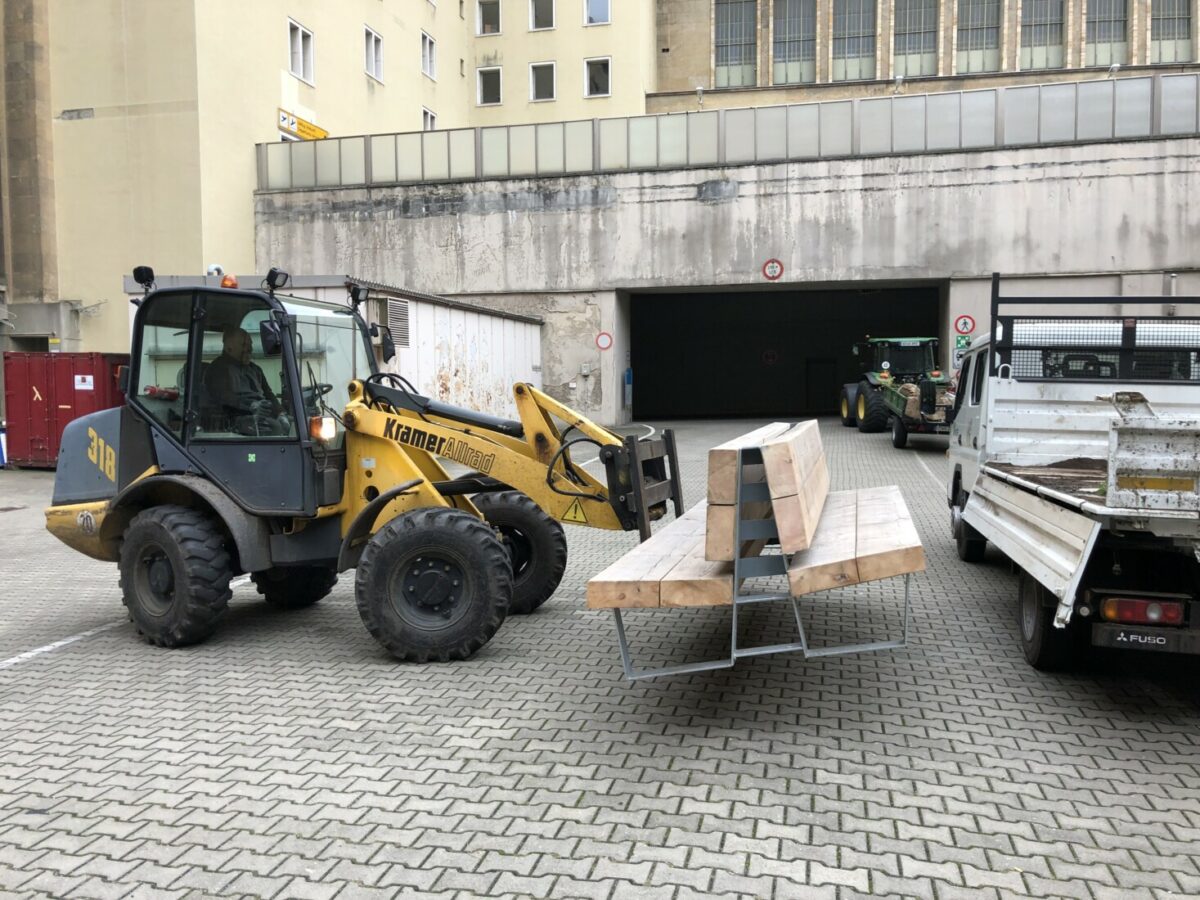 Our nice neighbours from WISAG brought the benches to Tempelhofer Feld for us with forklift trucks and lorries.
Visitors can now make themselves comfortable on the benches at the four projects KulturGate, Stadtacker, nature Mini ART Golf and Allmende-Kontor.