The construction of large wooden benches with a substructure made of flat steel gives the young people the opportunity to get to know many different work steps with different materials.
For the steel construction, templates made of cardboard and wood were first cut to an angle of 22.5°, then transferred to the six-metre-long flat steel and cut to size with the hacksaw.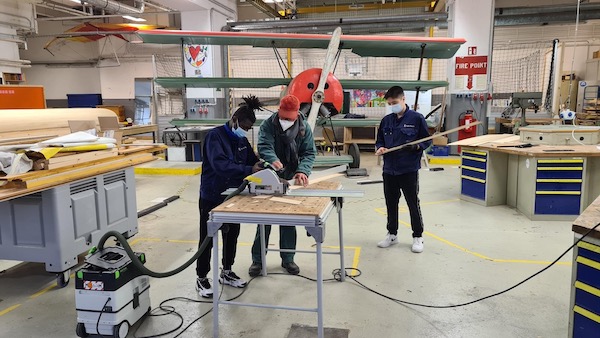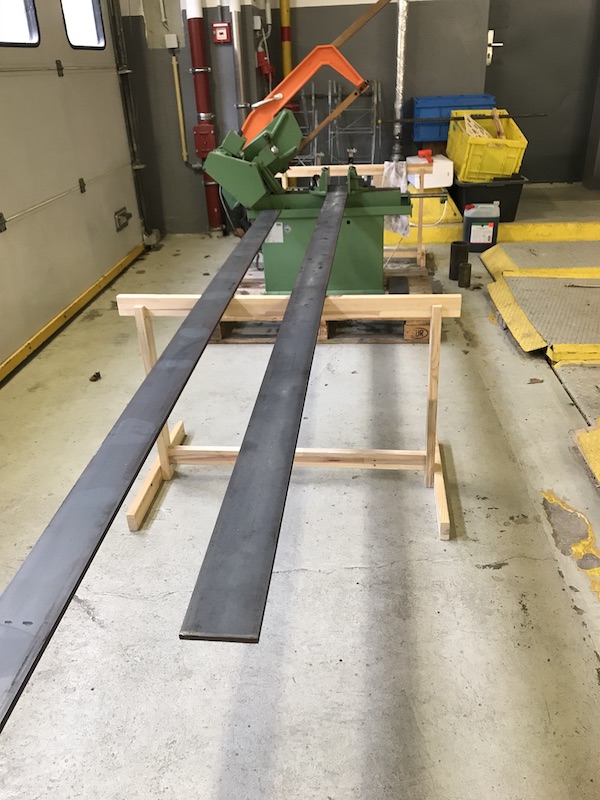 Afterwards, they were filed and deburred.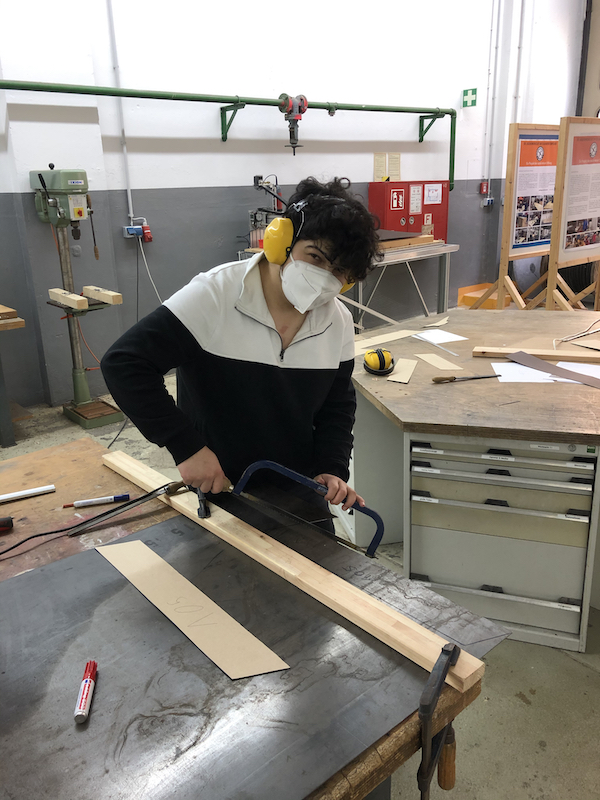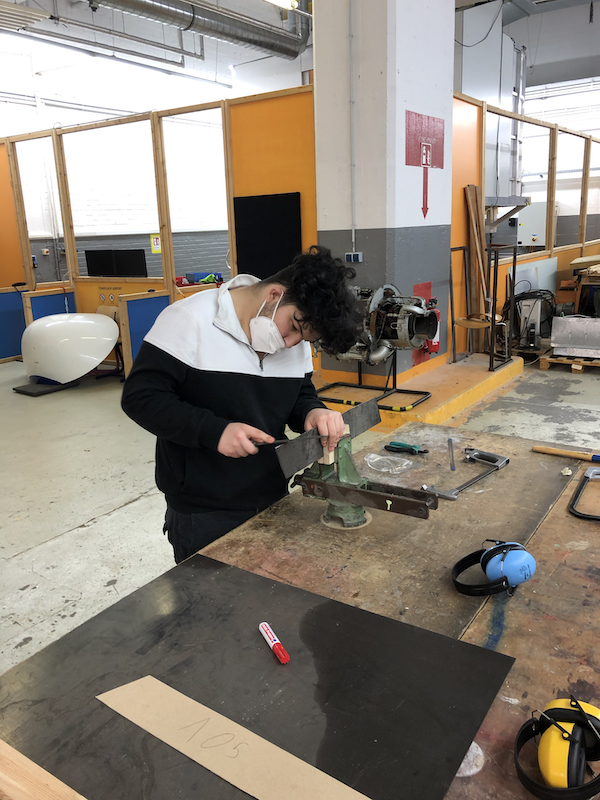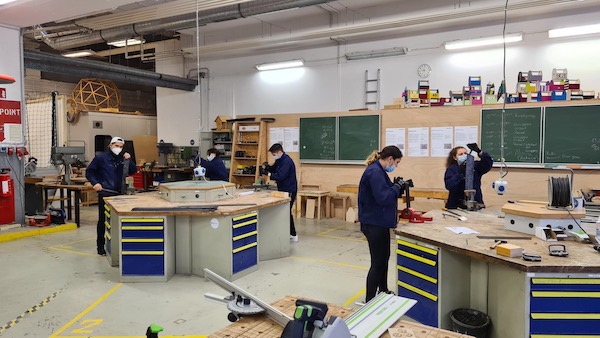 Then one group had the opportunity to take part in a welding course with metal professional Rafael Hohlfeld (see BLOG from 31.5.21) and create the first prototype. All the other young people were further trained in the Fliegerwerkstatt and welded and axed all the remaining frames with incredible perseverance and speed.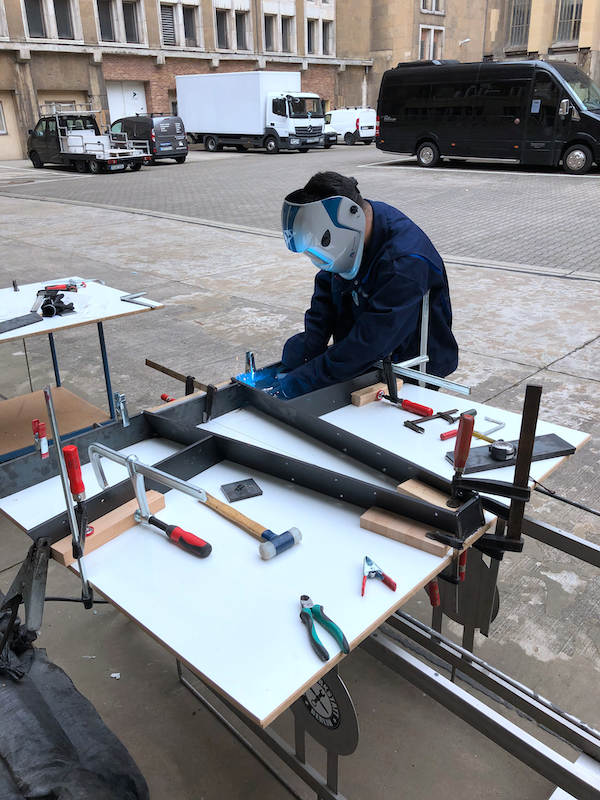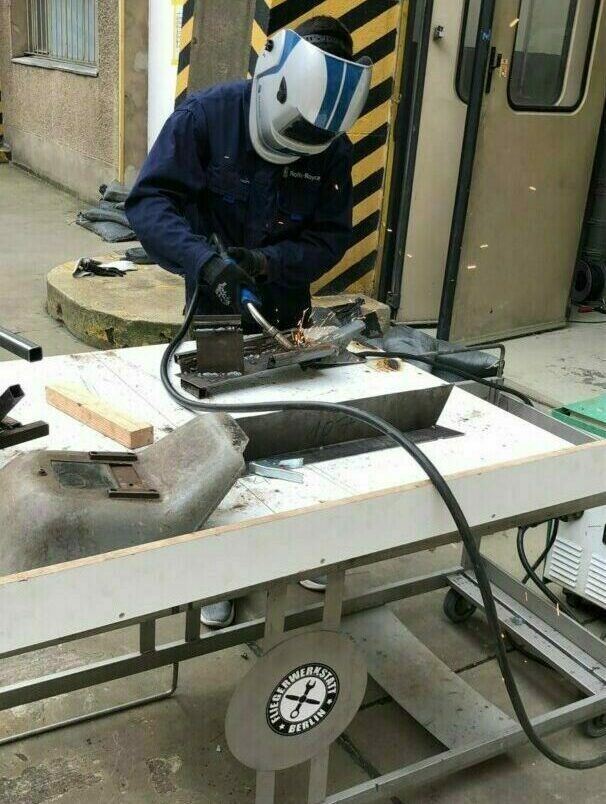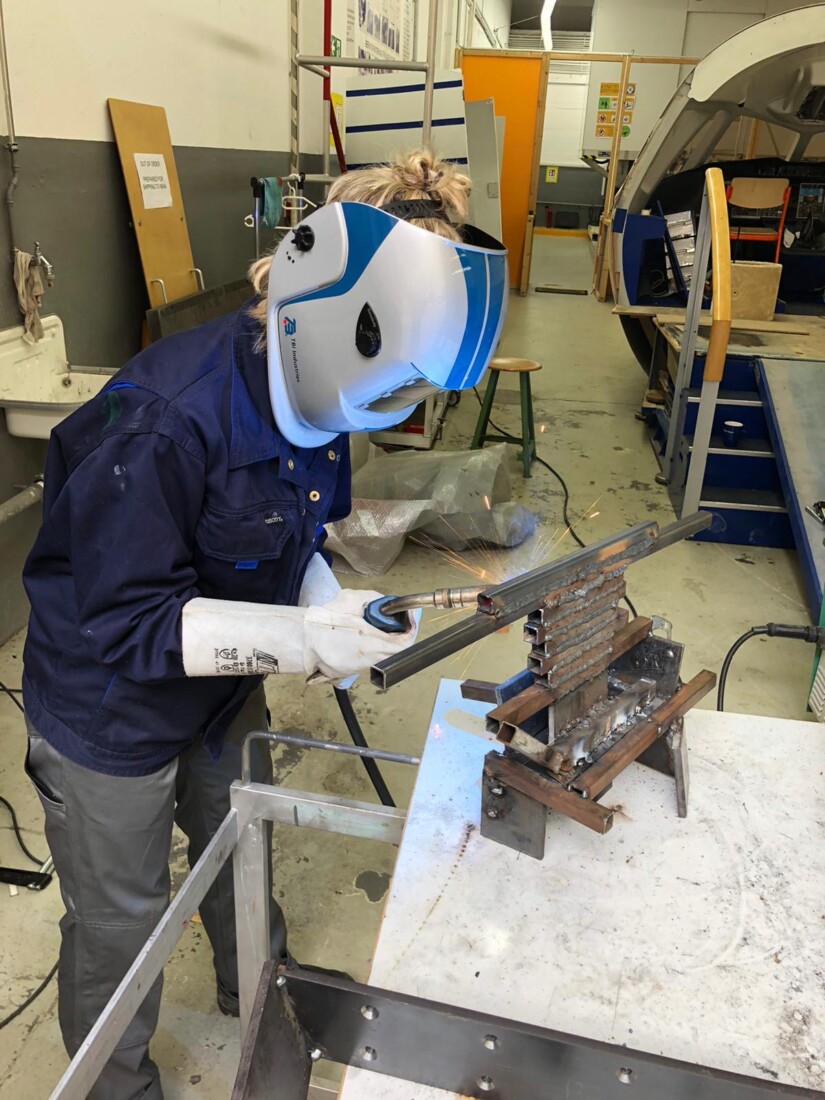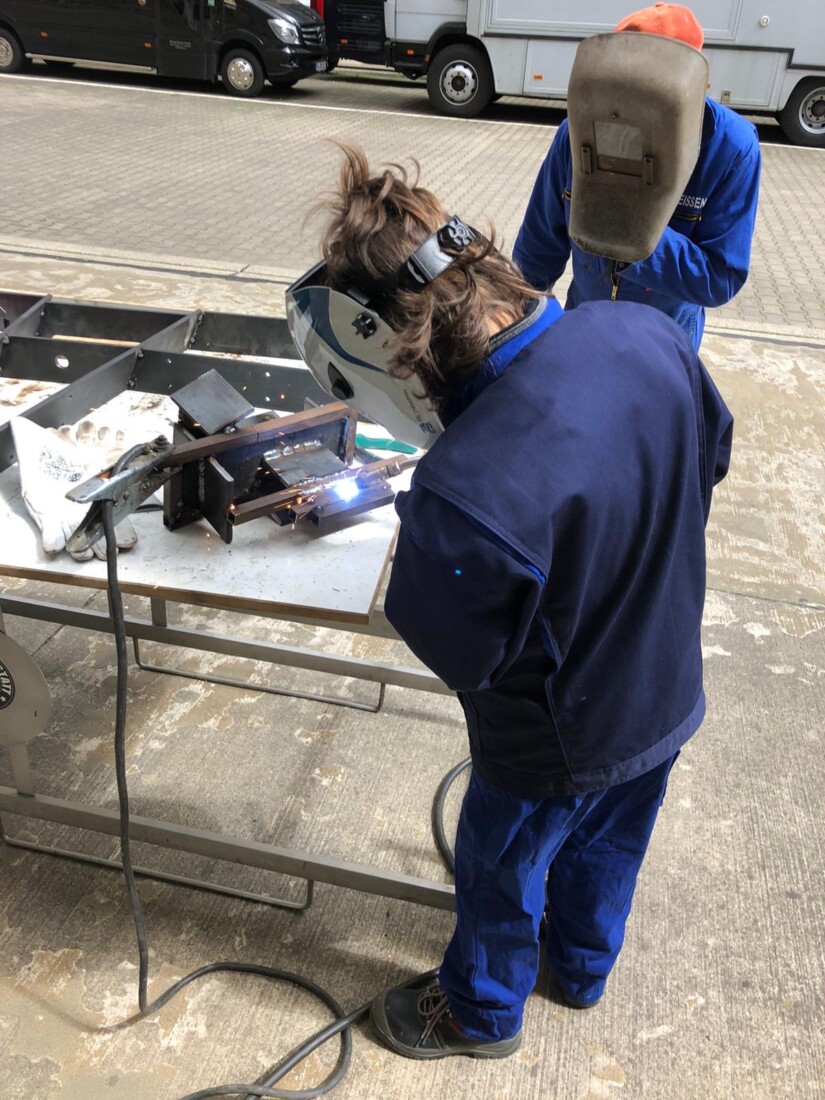 Roman, Jasper, Kristijan and Naomi were the first to join for welding after school.
Once all the seams have been welded and all the holes drilled to fix the seats, the frames are hot-dip galvanised.
The young people have built a total of eight frames for the four benches. Unfortunately, the wood for the seats has extremely long delivery times at the moment, so we will finish the benches after the summer holidays and set them up on Tempelhofer Feld together with the participants.
Many thanks to the Pfefferwerk Foundation, which sponsored the construction of the four benches!