With the sculptor and actress Renata Messing, we have brought a completely new project to the Fliegerwerkstatt stage: The 'Mask performance at the Air Castle' is the idea of a handicraft-artistic confrontation with oneself. It is about
the mutual perception of all participants among each other, the content-related work and haptic experiences in mask making. The project was a challenge for the 40 participants in terms of craftsmanship, art and imagination. Their own ideas, identities and experiences are processed and brought into the play.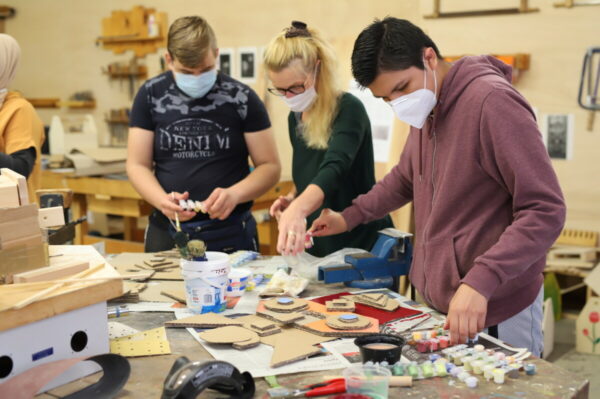 The creative work with ceramics was very impressive because most of them had never worked with pottery before.
In addition to ceramic and paper works, large human masks with very different expressions were created, for which the participants had invented a story or a biography.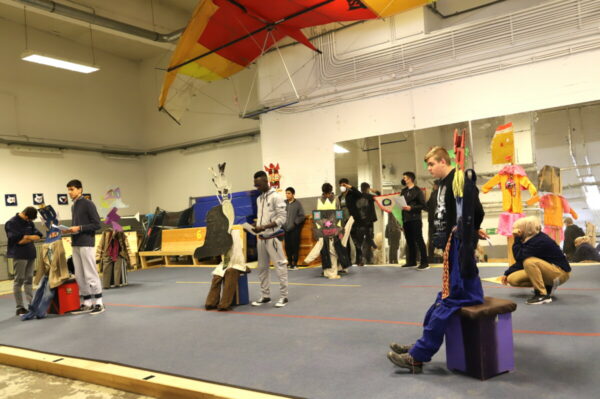 The highlight of the workshop was the presentation of the independently developed stories about the created characters – recited in German and in the mother tongue. You can hear some of the stories in our film.
Click here for the film MASKENSPIEL (MASK PERFORMANCE).
Many thanks to the Youth Department Tempelhof-Schöneberg, which supported this project within the framework of the Experimentation Fund 2021.